Construction
Our Construction Division offers Design Build and Project Management services for new construction, expansion and renovation projects. These include office tenant, retail and medical facility build outs. We serve the commercial, industrial and healthcare communities.
Professional communication and follow-through are vital in our service business. One of our goals at Lombardi Electric is to be accessible by phone, email or on site for prompt response to your inquiry and request. In addition to being responsive, we are also flexible. We do our best to accommodate short notice projects into our schedule.
Workstation Furniture
In our Furniture division, we specialize in custom hardwiring of modular office workstations to meet Chicago Code for large scale, fast tracked commercial projects. However, no project is too small. We were selected to complete over 500 furniture projects in 2007.
We work with some of the largest office furniture dealers in the area. Lombardi Electric is a Haworth certified electrical installation company. Our competitors frequently subcontract the furniture portion of their projects to us because of our commitment to excellence. Our expertise in this segment of the electrical industry yields higher productivity and speed in furniture hardwiring.
At Lombardi Electric, we manufacture and install our own Chicago Code, UL-approved electrical boxes for various furniture panel systems. We can complete electrical wiring in National Code furniture. We can also convert National Code furniture task lighting to meet Chicago requirements.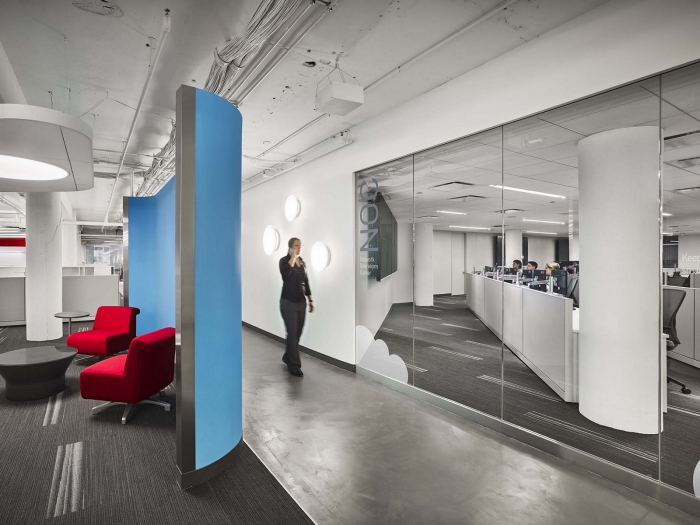 Low Voltage Voice/Data
Telecommunications and Data systems are vital to the success of every company.  Lombardi Electric's Voice/Data division can provide a comprehensive analysis of your communication needs and create a high quality, cost-effective solution.  From network design to installation, we have the resources to provide an all-inclusive telecommunications solution.
We are proficient in the installation of structured and UTP/STP copper cabling.  Our highly skilled workforce is experienced in Fiber Optic Technology.  We use the latest equipment in terminating and testing fiber optic cable.  Our services include the development of Data Centers.
Our team is trained and qualified to support innovative communication systems such as Avaya and Nortel.  We specialize in the relocation of com services for mid-sized to large companies – 100 to 1000 positions.  We can provide equipment sales, communication services, installation and maintenance.  Our attention to detail is intended to make your future projects effortless and cost-effective.